Started with a question, might as well keep everybody posted on my build here too.
I've been keeping FW fish for about 22 years, the last five of which have been focused exclusively on Planted tanks. The time is right to begin a saltwater journey. After all, I live in Miami, FL and it is actually easier to setup a reef system here than a planted tank! Try and figure that one out, but it's true.
My parents are Cuban and for the name of this system I drew on an old reference to Cuba as the "Pearl of the Antilles". For this system, I'm restricting myself to species that are found in the Caribbean and we'll throw in Florida too, as it's the place where my family currently lives. You have to throw in a challenge in a system and I think resisting the urge to make it a blend of species from different parts of the world will be my challenge. Besides, that it's also a planted Marine. Big challenge!
So this is what I have so far...
Tank
: 36g corner bowfront, 21" deep, 21" radius; here it is... Looks terrible, am still dismantling it as a FW. Did a copper test, no copper.
Lighting
: Going with 2 x 65 CF fixture and 2 x 14W NOT5, so 158W. These are from old planted systems and I've already changed the bulbs for SW bulbs (10k & Actinic) I think it's plenty for what I want.
bulb configuration:
2 65W CF 10k
2 14W T5 Actinic
So my full-spectrum load is 130W or 3.6WPG, much better for macros and maybe some hardier seagrass. The 28W of Actinic should be sufficient for the species of coral I intend to keep. A friend in another forum is sending me some red LEDs and moonlights for night time viewing!
Skimmer
: Hydor slim nano. My friends rave about it and I think it'll fit nicely.
Circulation
: Two Hydor Koralia nano 425s, I can supplement with some Rio 50s that can be used for target circulation and surface agitation. I don't plan on having an extra filter, though I do have two spare Aquaclear 70s should the need arise.
Substrate
: Think I'll go with a sandbed, but I have to think about what I want to keep more before I make my final decision on its depth. Will consider a mixed substrate, but only if it isn't too gross. I'm a girl, see, and I don't like to play with mud...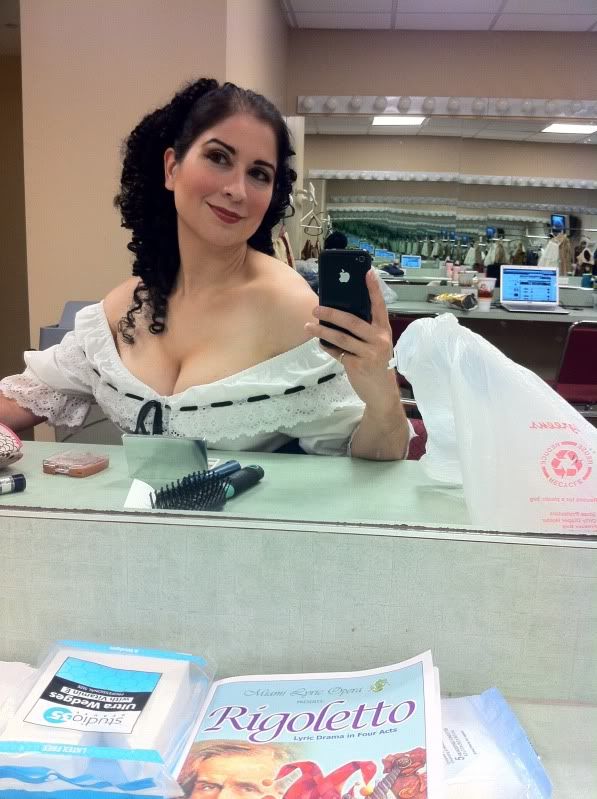 Live rock
: It's either going to be LR from Tampa bay saltwater or Sea Life Inc. tbs allows pickup, and I'm planning a trip to Tampa. Can alter plans and plan a trip to Tavernier if Sea Life also allows pickup. Love living in Miami!
Water
: I'll be using RO/DI water, mixed with a Salt mix. I've got the following unit from an auction at a convention, very cheap. Purchased a refractometer. Will be Kalk dosing but not opting for CO2 gas injection. I also purchased test kits. API for now, but will supplement with other tests in the future.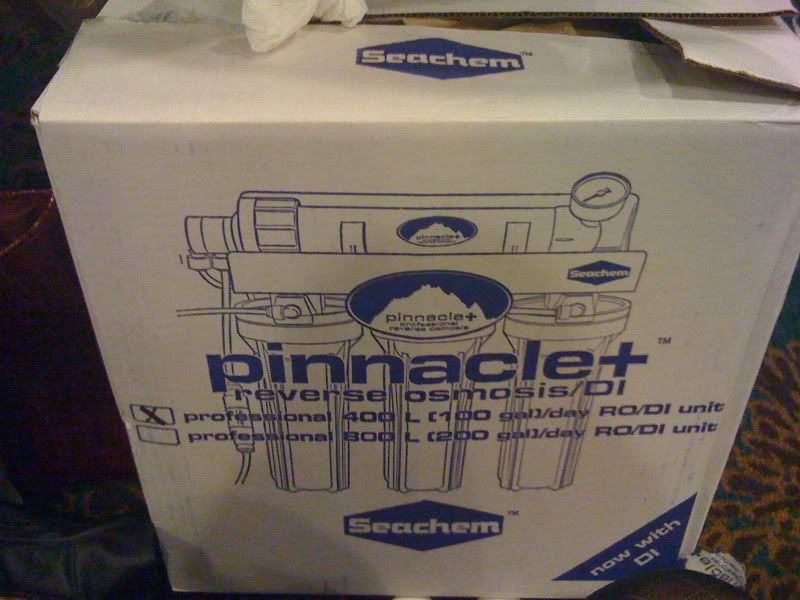 Refugium
: Not having this as I will be featuring macro algae prominently in the scape. I like them. But will have a hosptial/quaranteen tank.
Sump
: Don't think I'll need this either.
Heating
: Only really need heat in the Winter. Otherwise home's a constant 76. Got 2 Eheim Jager heaters at 75W each (deliberately went with less wattage).
Books
: I've purchased the following...
The New Marine Aquarium by Michael S. Paletta - read this already, good.
The Simple Guide to Mini-Reef Aquariums by Jeffrey Kurtz - read this already too, very good.
The 101 Best Saltwater Fishes by Scott W. Michael - use this to look up species at the LFS
Marine Invertebrates by Ronald L. Shimek - use this for invert ID
Aquarium Corals; Selection, Husbandry, and Natural History by Eric Borneman - reading this now, wow... See, me reading the Borneman before I go on stage. I'm an opera singer.
website
http://reefguide.org/carib/index.html
- For me, this will help identify Caribbean species. There is also a field guide that I want to purchase from Amazon.com
Now for the fun part... This stock list is constantly being edited. The crabs are giving me the most trouble. I've got a mixed system.
Fish
Serranus tortugarum - Chalk bass, a shoal of 4-5. So this is a species tank essentially. Very odd, but I think it's fascinating and it'll work. Did a lot of reading & debating with other salties before I decided on this. A bit risky, gotta get them small and young for it to work, but potentially so beautiful.
Sessile inverts
Corallimorphs
-
Ricordea florida - love this coral, a definite.
Discosoma sanctithomae
Discosoma neglecta
Gorgonians
Erythropodium spp (Caribbean encrusting gorgonian) - I really like this, doesn't look like your typical Gorgonian and likes brighter light. There are picture of it going up walls of aquarium glass. Fascinating.
Motile inverts
Cleaner shrimp
Lysmata grabhami - would love a mated pair.
Lysmata wurdemanni - everybody knows what these look like. Might be chalk bass food.
Crabs
- having a hard time with crabs. Mithrax, Sally lightfoots, and Arrowlines have been shot down by others. Looks like it's just hermits. :lol:
Paguristes cadenati (potentially harmful in large numbers, but they are very little)
Snails
- pictures not needed for now.
Turbo sp
Trochus sp.
Tectus spp.
Strombus alatus (no large hermit crabs if I go this route; may be too large for the tank, but definitley a FL native)
Sea slugs
Elysia crispata (needs algae Bryopsis, Derbesia, and possibley Halimeda, advanced species for a
mature
tank)- Also have to cover my intake for my powerheads lest they be sucked up.
Macro algae & Vascular Plants
- or what makes this tank unusual.
Macro algae
- In the macro algae, three distinct leaf shapes are emerging. Excellent for layout contrast. The colors, barring the dictyota are also on the subdued side. Mostly greens and darker reds. I am aware, though, that many of the red macro algae species can have huge variations on color. All species can be found in the Caribbean. Bonus. May or may not use all of these species.
Green macro algae
Halimeda incrassata
Halimeda discoidea
Halimeda opuntia
Acetabularia calyculus
Red macro algae
Chondria sp.
Gelidium Sp
Ochtodes sp
Brown macro algae
Dictyota sp
Sea grass
- These are the three toughest species, based on my reading. I'm most in love with the shoal grass, but am considering the other two as possibilities.
Halodule wrightii
Halophila decipiens
Halophila engelmannii
Thanks for looking. I'm very excited to do this build. I apologize for the length of this first post. This has been condensed from other journals to get all of you up to speed. Will keep you updated.
Liz