How do you Amano proof an aquarium with a partial glass top? As we know, these guys are great escape artists.
My hinged glass top covers around 7/8's of the surface area. This means that there is about 2½" of open area all the way across the back. My 40 breeder has the two
Eheim installation kits (intake kit #1 and spraybar kit #2)
that come out of the water and then hang over the rim of the tank. I know that Amano's can easily climb over this plastic stuff and escape. The rest is open. What would work well to fit over the installation kits and keep these "Houdini" shrimp inside the aquarium? You can see in the picture below before the tank was planted that the installation kits are side by side. They are actually touching each other now.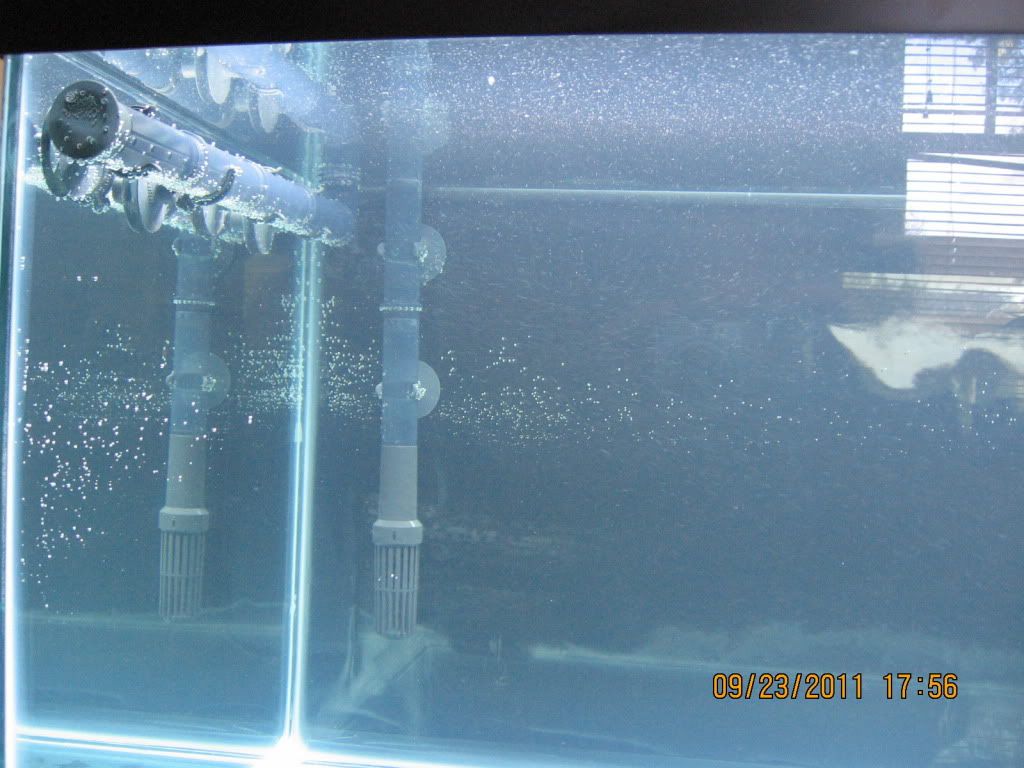 Installation Kits