I did look at that thread but I am interested in removing the coil (which says "Burkert" on the white label on it) from the body of the valve itself.
To use his picture below, I want to take this apart: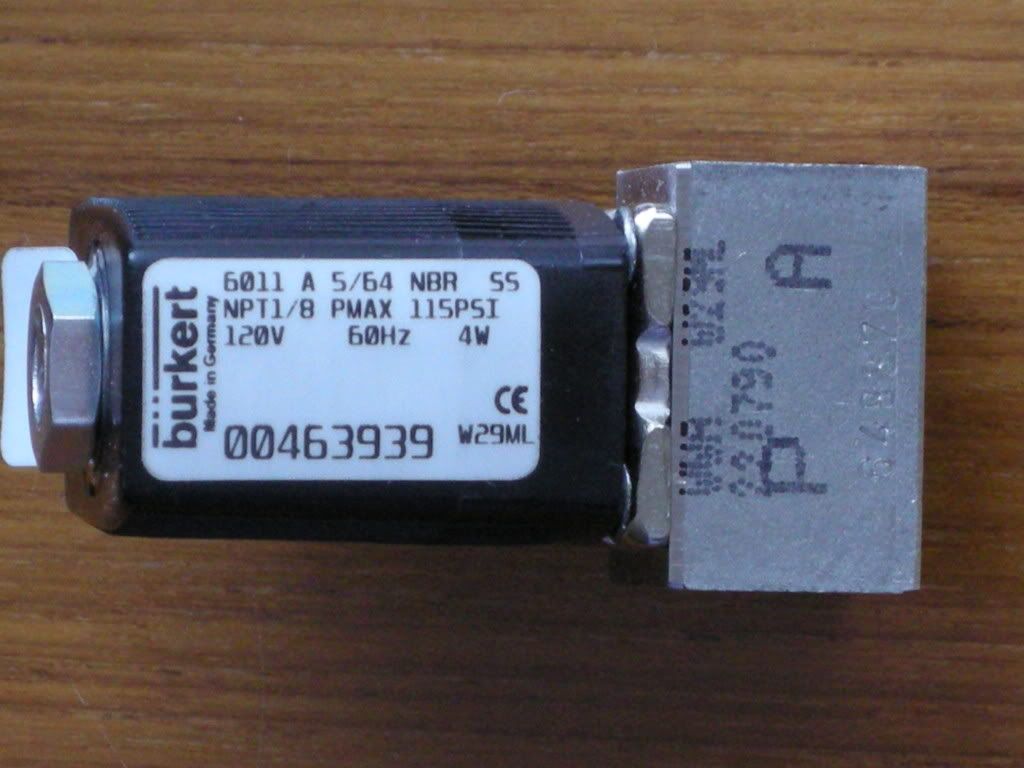 I'm really giving it good pulls and twists but it's not coming.
Over the phone, Burkert tech support told me they took one apart while I was speaking to them, and they just removed the retaining nut on top and "gave it a good jostle". Of course the one they had in their hands wasn't melty and I think maybe some of the plastic/rubber resolidified and is interfering with removal. I'm actually about 5 minutes from taking a hacksaw to the damn thing, It's already destroyed anyway, and if the new one comes apart as easy as they say it should, it should be a 2 minute reinstall of the new one tomorrow.