So I've always liked gardening, but never got into it because I'm a big wuss and terrified of bugs. Imagine my delight when I got back into aquariums after being away from the hobby for 10 years, and discovering the world of planted tanks!
I'm completely hooked, as live plants add a whole other dimension to a tank.
I've got two planted tanks going, and seperate questions for each.
First, my 90 gallon (48x18x24).
Lights:
136W HO T5 lighting, spread over 3 bulbs. One 6500K, one 10000K, and one purple-looking "full spectrum" from coralife.
Filters:
Penguin 350 Biowheel and a Rena XP3. Both with mechanical and bio filtration, no chemical/carbon. Peat moss in the Rena.
Water Params:
pH 7.2, ammonia 0, nitrites 0, nitrates 0 I don't know the kH or gH, haven't been able to find a test kit that includes them in the lfs
Substrate:
black sand
Fish:
6 angelfish, pair nannacara anomala, pair pelvachromis pulcher, 2 yoyo loaches, 5 glowlight tetras, 3 platys, 1 busynose pleco
Plants:
echinodorus blehri, giant/jungle val, various crypts, java moss, dwarf anubia, dwarf red lily, dwarf hair grass, hygro p., hairy bacopa, wisteria, and three plants I need ID on.
Ferts:
this is an area I've got questions about. I'm dosing with Excel every second day, and with trace nutrients once a week.
Water change schedule:
I change out 10-20% of the water once per week.
Temp:
86 (I know this is high, my stupid heater won't turn off, no matter how I fuss with it, even though it's a good one. Fish are doing great, so I'm trying to figure out what's wrong with it, before going to the trouble of exchanging it)
Tank has been running for 2 months (cycled it using media from my goldfish tank), the low light plants (val, crypts, anubia, java moss, swords) have been in there for about a month, the rest of the plants have been added over the last few weeks.
I started dosing with ferts because I'm not running CO2, and when I added more plants, my pH went up. Nothing else had changed, and the pH in my other tanks remained at 7.0, so I deduced that the plants were using up the limited CO2 already in the water, bumping up the pH.
Questions:
1)Are ferts necessary in this tank? Since I started adding the Excel, I'm noticing some melt on my val, although it's still spreading like crazy. Also, I'm now battling algae - reddish brown spot algae, as well as dark green/black algae on the edges of my sword leaves (same color as bba, but not tufted, at least not yet). The algae's not out of control or anything, but it's there.
2)Can I achieve a lush, planted look with my tank, lighting, and the plants I have. I LOVE the look of a densely planted tank, where you can't see any substrate.
3)All the plants in there are doing very well (especially the lily and the crypts), except for the hairgrass and bacopa. Any tips for hairgrass? Or does it just really need more light? If the latter is true, is there an alternative carpet-forming plant that would do well in my tank? In regards to the bacopa, when I plant it, the bottom is tending to go soft. I keep pulling it out, pruning off the icky part, and sticking it back in, but it's not showing any inclination of rooting. Suggestions?
Now the 10 gallon:
Lights:
46W compact fluorescent
Filtration:
Whisper 20 HOB filter, with mechanical and biological media, no carbon
Water Params:
pH 6.4, ammonia <.25 (cycling right now), nitrites 0, nitrates 0. This tank was set up the other day, by transferring an established bare bottom 5 gallon (water, filter, media, decor) over to a brand new 10g. I added more fish, expecting the plants would take up the ammonia, but my lighting was not up to par the first few days, and so the plants weren't doing anything and the ammonia spiked. I've been keeping it down with water changes.
Temp:
78F
Substrate:
Flora Base
Fish:
1 male betta, 3 SAE, 1 bamboo shrimp, a few small snails that snuck in on plants
Plants:
Hygro p. (regular and pink variety), wisteria, hairy bacopa, dwarf hairgrass, Rotalla Wallichii (I think that's what it is), various others that need ID
Ferts:
none - the packaging for the substrate said none are needed. I'm running CO2 though, on a pre-made DIY system. Plants are all pearling, so something is going right
Water Change Schedule:
right now, as needed to keep ammonia under 0.25. Once established, will be 25% once weekly.
I realize there's a LOT of plant in this little tank. I plan to eventually move much of it to the 90g. My plan for this tank is for it to be heavily planted, and to permanently house the betta, shrimp, and a couple of snails. It will serve as a quarantine tank for incoming fish for my 90g. I plan to swap the SAE over to my 90 on the weekend, although I *might* leave one in the 10...
Questions:
1) Do I need to be running CO2? the packaging for my substrate didn't say anything about CO2, but when I look it up online, it says the substrate releases CO2, so it's not needed?
2)The bacopa keeps coming unplanted, and I'm having the same problem with the base going soft. I've opted to let it float until it roots - is that advisable?
3)Any recommendations on which of the plants should stay in the 10g, and which would do well over in the 90?
4)Is my plan to get plants established in the 10, then move them to the 90 when they're too big, or I've got too much of them a good one?
Last but not least, can anyone ID the following plants for me?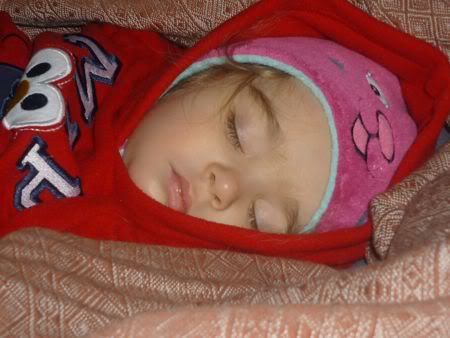 (I won't be keeping them in the pots, it's just until I figure out what's what, where it's going, etc.)
will post more pics separately - it says only 4 pics per post.