I moved the Erios and planted basically what will be 3 triangles on Elatine triandra
I might use some scraps of Starougyne purple to wedge between the pennwort and the Tonina.
Not sure yet, might look too busy once I'm done.
Below you can see the difference the tank makes after 5 days from the sellers, the 2 rear plants are acclimated after 5 days and keep getting nicer color, the one on the bottom that are green, I just got those.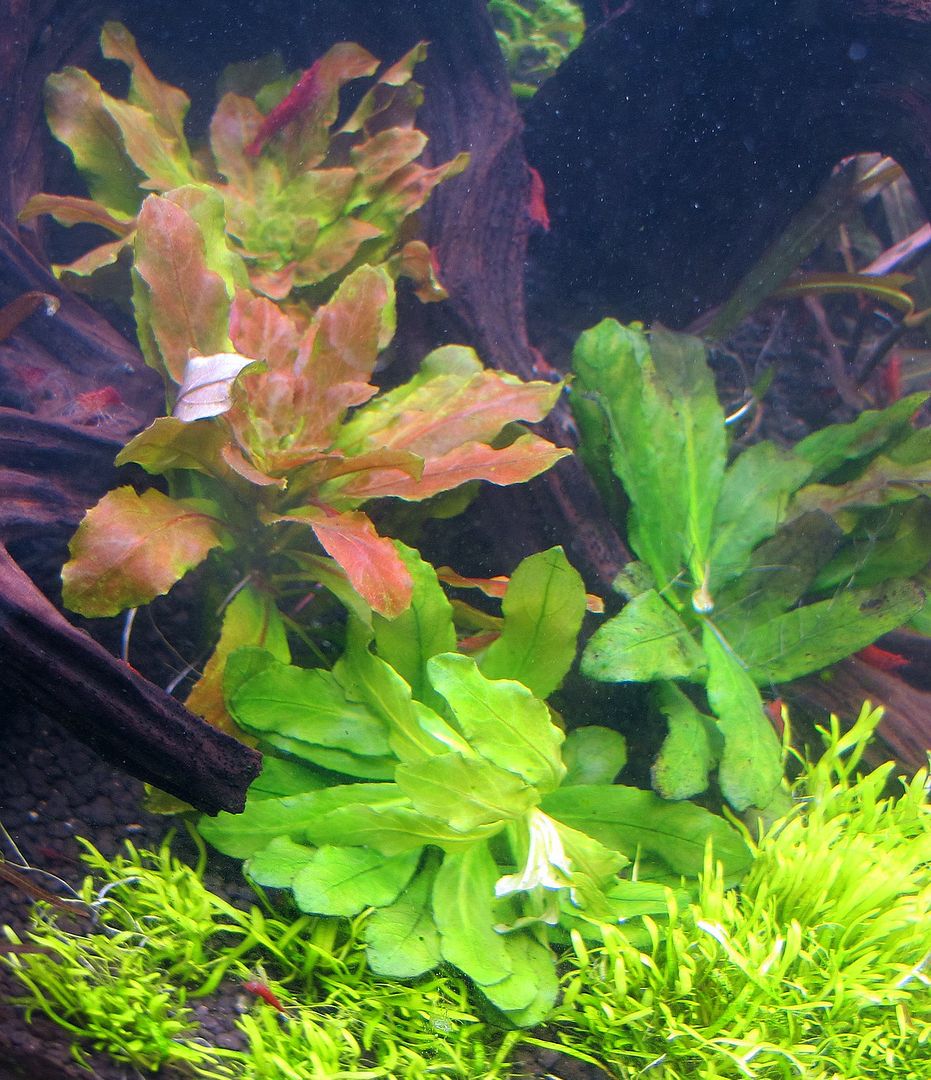 One of my little Double trunk elelphant noses.